Get more info about HPE Hyper Converge 380
Hyper-Converged systems are a complete factory in a box. HPE Hyper Converge is a simple and innovative, all-in-one virtualization solutions integrate compute, software-defined management so you can deploy VMs quickly, simplify IT operations and reduce costs.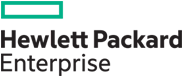 Get more info about Hyper Converge 380
Leave  your contacts so as we can get back to you soon.
HPE Hyper Converged Systems
An easy-to-use visual management console helped make like simpler for IT generalists. Users can deploy VMs in just 5 clicks, update hardware and firmware in just 3 clicks, and provide instant diagnostics and analytics to enable faster response to business needs.
HPE Hyper Converged Systems are powered by the HPE ProLiant DL380 Gen 9 Server and are ideal for large enterprises and medium sized businesses. That require managing/deploying several VM's.
Deploy VMs at Cloud Speed
Five clicks to deploy new VMs

Add capacity in as little as 15 minutes

One generalist instead of several specialists
Simplify IT Operations
Three clicks to update firmware and drivers

99.999% continuous data availability

1

Federated lifecycle management

Data fabric with data mobility across systems, sites and cloud
Reduce Costs
Lower startup cost with two-node entry and linear scaling

62% lower cost for disaster recovery

2

Pay-as-you-grow flexible capacity model
ITSolvz provides complete infrastructure, computers, devices and software for running businesses.
Buy it or Rent it, we provide financing and maintenance. Contact us now to learn more.