Get more info about Backup Services
Simple, affordable and flexible backup protection with rapid recovery and application-integration is now available in Mauritius. With ITSolvz, get the fastest, secure and cost effective backup product on the market.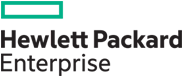 Get more info about Backup
*Leave  your contacts so as we can get back to you soon
HPE StoreOnce
Designed to fit sizes of businesses, HPE StoreOnce System with HPE StoreOnce Catalyst is a single, agile, efficient and secure data backup and recovery solution. Reduce costs, keep pace with rapid data growth while ensuring that your SLAs are met, your valuable data is not at risk and stored in Mauritius as per Data Protection regulations. Reduce risk and reduce capacity requirements, so you can be sure to get the return you expect on your investment.
One Architecture for All Your Protection Needs
HPE StoreOnce enabled a flexible, federated data protection from the smallest site to the largest data centre. Reduce costs by up to 86% with hardware independent, software-based HPE StoreOnce VSA at the edge or pair with HPE StoreOnce 6500, the world's fastest scale-out backup solution, at the core.
Eliminate Failed Backups
HPE StoreOnce is also uniquely able to eliminate failed backups with innovations like Autonomic Restart.
ITSolvz provides complete infrastructure, computers, devices and software for running businesses.
Buy it or Rent it, we provide financing and maintenance. Contact us now to learn more.