Get more info about Norton Security Services
Symantec
Symantec is the protection system for your Windows PC or Mac and mobile devices. Symantec is well-known. It includes antivirus, firewall and all the other modern tools to fight malware:
Real-time protection against existing and emerging viruses and malware.

Comprehensive protection.

The #1-ranked consumer security service for your devices.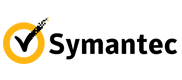 Get more info about Norton Security
Leave  your contacts so as we can get back to you soon.
Threat Protection
Protect against the most advanced threats with complete protection from endpoint, to email, to servers, to cloud. Symantec's Threat Protection solutions block, detect, and quickly fight all of today's threats across your organization, no matter which devices you are using including interactions over internet.
Advanced attacks are more complex and difficult to uncover than ever before. They exploit unknown vulnerabilities and are highly stealthy and persistent, using novel techniques to hide themselves while compromising critical systems and data.
These offerings combine context from your infrastructure with global telemetry from one of the world's largest cyber threat intelligence networks to protect organizations of any size.
Symantec Endpoint Protection
Symantec Endpoint Protection goes beyond antivirus to include the different components of security  in a single high-powered agent: firewall, IPS and advanced protection technologies. Backed by the world's largest civilian threat intelligence network, it blocks rapidly mutating malware and zero-day threats without impacting performance. Granular policy settings include system lockdown, application and device control for added security. Contact us today to secure your business in Mauritius and Madagascar.
ITSolvz provides complete infrastructure, computers, devices and software for running businesses.
Buy it or Rent it, we provide financing and maintenance. Contact us now to learn more.